In my last blog, I talked about migration from legacy or existing system to Alfresco, in this blog I am going to talk about the migration tool which EnProwess developed.
| | |
| --- | --- |
| EnProwess has years of cumulative experience in ECM domain. We have implemented ECM tools for many enterprise level customers. Document migration is most common requirement we have seen from our customers. Most requirements are of unique nature. Due to this complex nature migration projects are always time consuming and expensive for customers. At EnProwess we have worked on Alfresco migration projects many times, in which we involved in defining end-to-end flows and architecture. In most cases we had to developed migration module from scratch. | |
Out of our experience on Alfresco migration, we identified this problem and thought of implementing a robust, configurable, flexible and easy to extensive migration tool. This tool will help our customer to reduce document migration time, risk of getting fail and TCO for ECM implementation. Following are the core features of our Migration tools,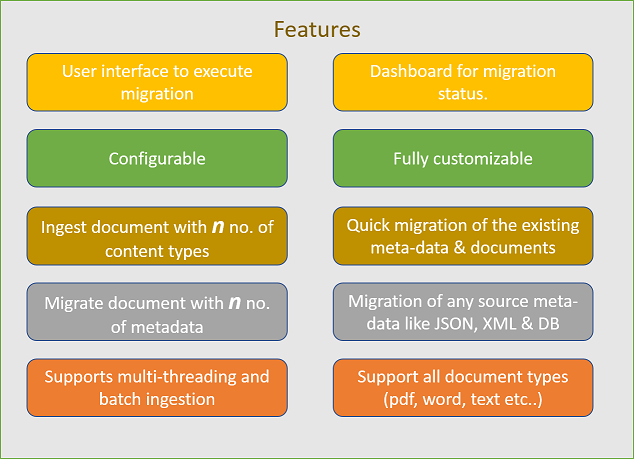 Alfresco migration tool is implemented with best practices. Any client specific customization is easy and quick to implement.
EnProwess recommend this migration tool for any complex content migration. Beauty of this Migration tool is it caters any type of documents and its meta-data for migration. With this migration tool, our customer would be able to leverage,
EnProwess's experience in document migration
Shorten the project timeline due to ready made migration tool
Reduce TCO to implement ECM for organization
Reduce risk of failure
Stay tuned for new upcoming Alfresco components….